10 Tips for Winning the Toastmasters Speech Contest
---
Once a year, thousands of public speaking enthusiasts compete against each other to gain the title of "The World Champion of Public Speaking" which is the most coveted and highest title a Toastmaster can achieve in the public speaking arena. If you are seriously preparing for the Speech Contest, I have a few tips which would be useful, in the form of an Infographic. Please feel free to like, share and subscribe.
#toastmasters #publicspeaking #wcps #speechcontest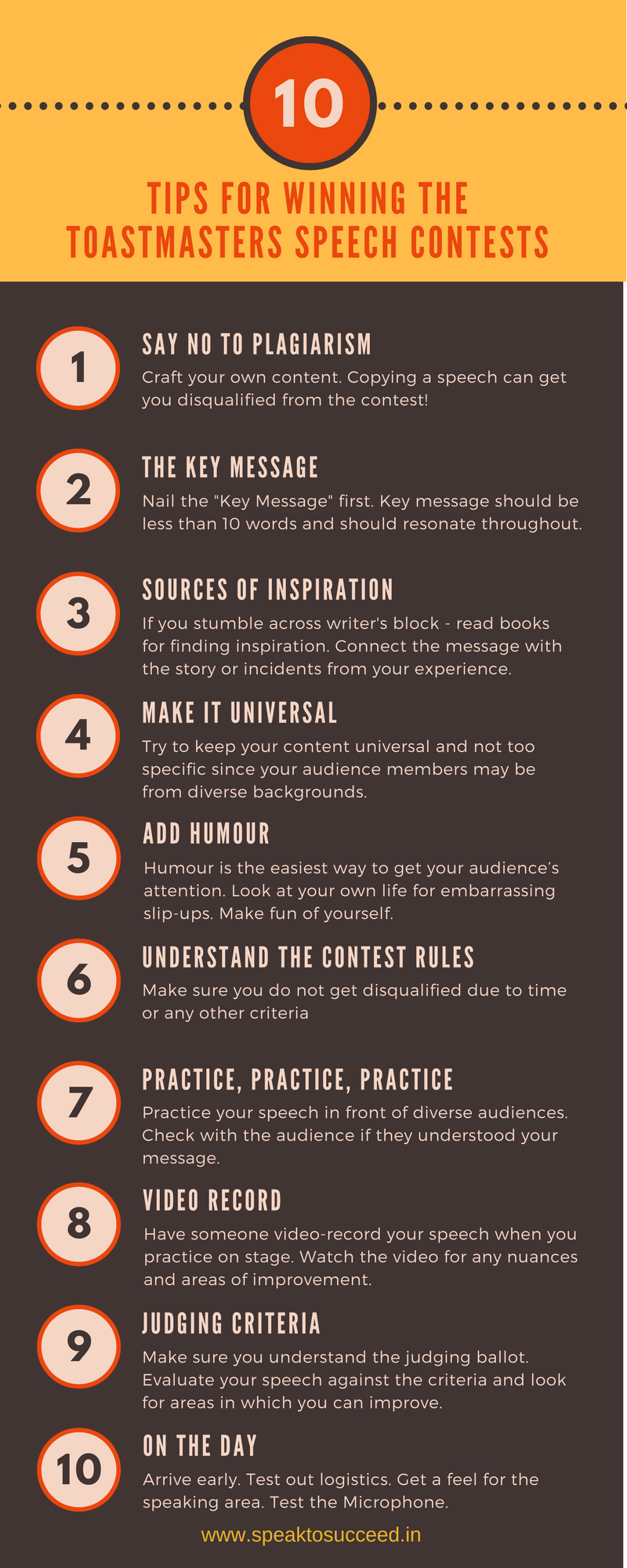 Suggested Reading:
Preparing for the Toastmasters Speech Contest
Content Writing tips for a contest winning speech
About the Author
Puneet Wadhwa, the author of this blog – Speak to Succeed! is an IT Business Executive by profession, and a Public Speaker and Leadership trainer by passion. He has been professionally speaking for many years and has won several awards for his public speaking engagements. He presents corporate trainings and seminars to corporations and associations whose people want to speak and lead effectively.  To contact Puneet, email him at pwadhwaspeaks@gmail.com or fill out the contact form at http://www.speaktosucceed.in/about-me/.